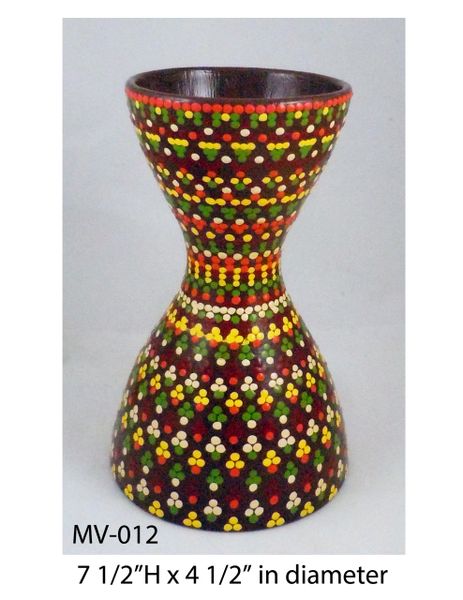 Vase #60
This glass vase is created with acrylic paints with a medium brown base with green, yellow, deep red and orange. Its dimensions are 7 1/2"H x 4 1/4" in diameter.


Every vase is covered in a protective polyurethane coating that keeps it shiny and makes it easily cleaned with a damp cloth.
As with every piece from Tyler Craftworks, this is a one-of-a-kind item. All vases are signed or initialed by the artist on the bottom.
PLEASE NOTE: The colors seen on your computer screen may vary slightly from the actual item.
Featured Products
Wall Art/Table Top #1
$195.00
Wall Art/Table Top #2
$175.00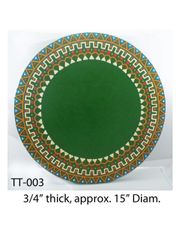 Wall Art/Table Top #3
$175.00